Join us for live music on the patio at Willow Hill! Check out our summer lineup below!
Thursday August 25th 5-8pm
Claudia Hatch – a Chicago based guitarist and musician.
Friday August 26th 5-8pm
Hayden Ashley – born into a family of professional musicians and educators, Hayden is steeped in the jazz and classical music traditions. This background has served him well as a cutting-edge multi-instrumentalist, singer, producer, composer, and sound designer for countless pop, rock, R&B, and hip-hop artists from Chicago to Los Angeles. Recent collaborations include Brandon Markell Holmes, Astro Samurai, Dassit, Fatai, Sprouse, P.E.A.C.E. Band, Nashville singer-songwriter Lonnie Leo, Hamilton cast member Aaron Alexander, and Kanye West guitarist Alec Lehrman.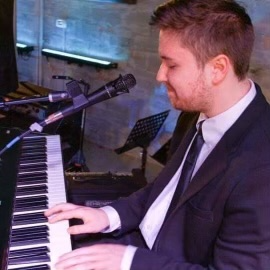 Saturday August 27th 5-8pm
Miguel Rockstar Garza – a solo musician who plays the very best variety of pop, rock and country music! Performing all over the Chicago land area. The Rockstar has even been on the show Americas Got Talent and with 15 years experience as an acoustic singer/songwriter he will be sure to entertain! You don't want to miss one of Chicago's best!